If you've got Cryptocurrencies, and would like to trade them; this LBank review should help you with that. In case you're an experienced trader, this review will help you compare your exchange against LBank and maybe shift to it? Or for new traders this may be the start of your trading journey.
Or from a general perspective, you can simply get an idea of the features and requirements that LBank brings with itself as a Cryptocurrency trading exchange.
The platform at first glance seems extremely promising, its policies, security-features and everything else is impressive. Although the support-staff is majorly confused, probably because of the language-gap. (Refer to the "Support" section in this review for details).
In an attempt to get you an all-encompassing idea of the platform, here are the primary questions we'll be answering throughout this LBank review:
LBank Overview
Before getting you extensive details, let's set the mood right. Slide through these key-points to form an outline of the company and its features:
Primary URL: https://www.lbank.info
KYC:

Not Mandatory / Available.

Centralized:

Yes

Supported trading pairs:

300+

Payment Methods:

Cryptocurrencies

Fee:

0.1%

Security:

2FA/ IP-Whitelists / E-mail Verifications / Asset Password / Payment Terms

.
Margin /Leverage Trading:

Yes

Live Chat:

Yes

Can you Trade on LBank Without KYC?
KYC is a Binance like platform (read detailed Binance Review) as far as KYC is concerned. Meaning it does allow depositing/withdrawing as well trading without KYC, with some limits.
Despite the limits, a platform which offers any amount of trading without KYC is still a preferable choice in my  opinion.
The KYC-verification isn't layered like the KYC-verification process seen in our LocalBitcoins Review or OkEx Review. Rather, providing the details just once is what does the trick.
The verification requires us to provide :
Our name
Date of Birth
and ID Number (for any govt. issued ID).

Then it requires a number of uploads, photo of the provided identity document (both front, as well as the back side).
Additionally, a handheld document with the text "LBank" and the then-current date needs to be uploaded, with our faces visible.
So in other words, the platform is pretty anonymous up till you decide to get the KYC done.
What are the Deposit/Withdrawal Methods, Fee and Limits?
LBank is primarily a Crypto-only trading exchange. It doesn't support Fiat deposits officially.
Depositing Cryptocurrencies is completely free as is the tradition on most exchanges. Although what's unique is unlike most other similar platforms, the company doesn't charge deposits on "any" currency. While on some other exchanges, not all Crypto deposits are free.
Withdrawing is charged and the fee differs for each individual coin. The fee for BTC withdrawal is 0.0005BTC, ETH deposits are priced at 0.01ETH, and so on.
Minimum/Maximum deposit/withdrawal limits too are currency-specific. Although the minimum requirements are extremely low and affordable. For e.g. BTC funds as low as 0.00001BTC can be deposited (equivalent to  $0.095USD @ BTC=$10,000USD).
The lowest withdrawal for BTC is 0.001BTC which is pretty low as well and the platform doesn't ask us to be a millionaire before letting us withdraw funds.
The limits as well as the fee for each currency is displayed at the deposit/withdrawal page before we perform the action.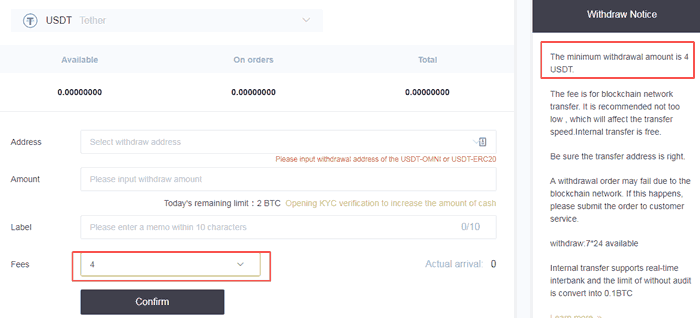 Trading fee isn't dynamic, and doesn't depend on a user's trading volume. Rather it's fixed at 0.1% of the trade-amount. The fee is paid both by the makers and the takers.
How Good is LBank Security?
Security matters because it's "money" we're dealing with. Also, exchanges are prone to hacks and scams a lot more than banks.
Unfortunately, LBank doesn't seem to hold the funds in a cold-storage. But if it's the security of user-accounts we talk about, those sure are impressive.
Currently, the following security features are available:
E-mail Verifications.
IP-Whitelists.
2-FA.
Asset Password.
Payment Term.
E-mail verifications are pretty rigorous with the platform. Every login from new device/IP address, every major change to account, 2-FA enabling/disabling and everything else requires an OTP sent to the registered e-mail account.
IP Whitelists are one of my personal favourite security features as far as trading exchanges go. This lets users add one, or multiple IP addresses in the Whitelist. Once added, only the listed IP addresses can access your account exclusively.
This is one of the highest levels of security available and a hacker must get access to your device physically in order to hack into the account.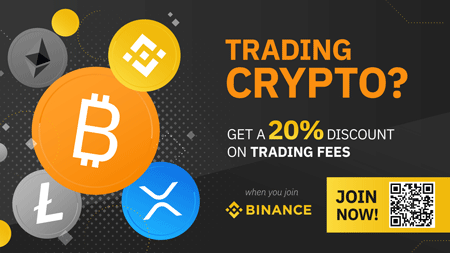 The "Asset Password" is an additional layer of security, it can be termed fund-password pertaining to its functions. Once enabled,  an "Asset Password" is set, and then it can be enabled individually for Trading, as well as Withdrawals, or for both the actions.

There's this final security feature called "Payment Term". It's a security feature for RMB transactions (refer to OTC section for details) and this is only available for the Chinese citizen.
Obviously 2-FA can be enabled both via Phone number and Authy or Google Authenticator.
Which Countries are Supported by LBank?
LBank alike Binance, due to its liberal nature can't operate freely in all the countries on the planet.
What is the one country we know with arguably the maximum censorship and restrictions especially on economical aspects? The United States of America, obviously.
So LBank is available everywhere, but not for the Citizen of the U.S.A. This is deduced from the fact that during KYC verifications, the following statements needs to be approved: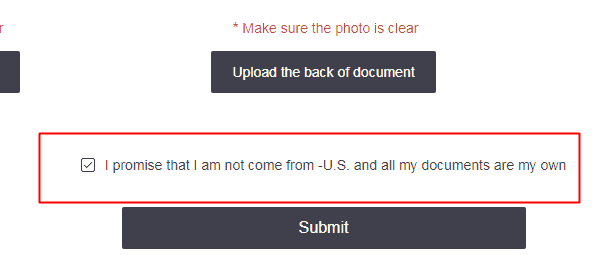 This makes it clear that citizen of U.S.A aren't allowed on the platform.
Although note that no such clause presents itself during registrations, so it just may be possible that non-KYC accounts probably can be held by American citizen.
Does LBank Support OTC Trades?
OTC trades are indeed supported by LBank. This is a special P2P exchange offered by LBank.
These are only open for the citizen of China, or those holding a Chinese bank card. It's similar to LocalBitcoins (you may like our LocalBitcoins review , Paxful review). Basically a seller is connected to a buyer and they trade on the platform.
This is unique as it accepts fiat deposits (only RMB accepted), and as many as 3 payment modes are available:
There's a 15-minute payment window once a new trade is initiated. Although trades can be cancelled after initiating them, cancelling three trades in a day results in freezing of the C2C (customer to customer) feature.
What Trading Pairs are Available on LBank?
LBank is extremely currency-rich; as in it supports the deposit and withdrawal of 316 individual currencies as of now!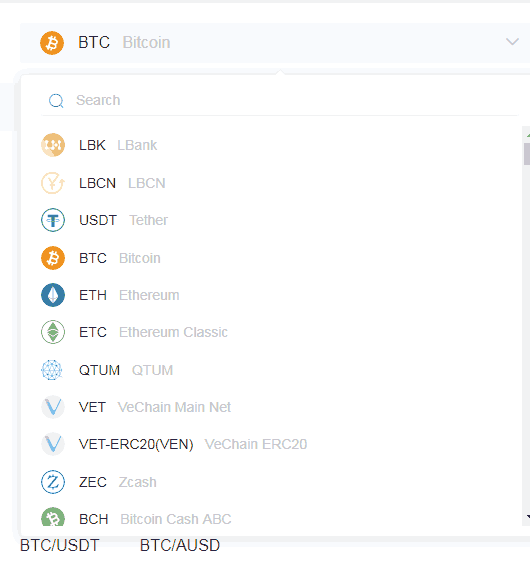 The platform is "quantitatively" currency-rich, but then, we noticed the absence of some major coins on the platform
For e.g. it doesn't currently support Monero (XMR), Ripple (XRP), EON etc. These currencies may be listed and open for trades in the future, but as of now aren't available.
As for number of trading pairs, it supports a minimum of 316 pairs if we consider the fact that each coin can obviously be traded.
Does LBank Provide Support?
Yes they do. Although we did say something about the support-staff being confused in the initial sections of this LBank review, didn't we?
That's because multiple times the answers provided from the support-team were either confused, or in contrast to what was being displayed on the platform.
For e.g. we were first told that funds can't be withdrawn without KYC verification:

But later we found that trades and withdrawal upto 2BTC are possible without KYC. The same was confirmed by another member of the support staff.
Then, the support-staff maintained that the platform is actually open for the people of USA.

Although if you refer to the above section of supported countries, it's clearly visible that the KYC page does require a person to "not come from U.S".
Let me add that the support staff is still fast and they respond to most questions. The confusions may simply be because of the language-difference.
They also can be contacted via WeChat, Twitter, Telegram, Facebook and a number of other platforms, including tickets.
Final Verdict on LBank Review
It's time to wrap this LBank review up folks. If you ask me, it's pretty anonymous for the most part.
Country restrictions (if any) too seem to be limited only for the U.S citizen. Despite the lack of some currencies, the currency-list is still one of the most extensive we've ever seen.
The support staff may not always be clear, but they're not completely without information. The fee is completely acceptable, it's almost identical to the fee we've seen for any other Crypto-deposits in our Exmo Review, BitFinex Review or most other reviews we've scribbled till date.
So all in all, the platform has its shares of Green and Red lights, mostly green though. Do let us know if you agree with us on this LBank review in the comments?