This CEX.io review will talk of all the features, fees, limits, problems and everything in between as far as CEX.io goes.
The company claims to be the easiest and most secure Bitcoin trading exchange on the planet.
We'll see how far exactly these claims stay true.
I've personally used CEX.io for over half a decade now.
This is why I can promise that this review of CEX.io isn't just "opinion", it's my experience being shared.
However, I intend to still make this the most unbiased, honest, transparent and detailed CEX.io review out there.
Is it the best trading exchange in the industry? I'm not sure.
That, I'll leave for your to decide once you've gone through this piece.
What is CEX.io?
CEX.io started off as a Bitcoin exchange back in 2013.
Today it has become one of the most secure all-things-Bitcoin and facilitates a lot more than just "exchanging coins".
However, for the scope of this CEX.io review, I'll keep myself limited to its exchange and buying features.
Here's an overview of the platform: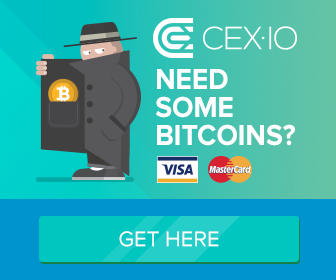 Website: https://cex.io/
KYC:

Not Mandatory

Deposit/withdrawals:

Cryptocurrencies + Fiats.

Cryptocurrencies supported:

27.

Fee:

Depends on deposit mode and currency.

Based in:

UK

Margin trading:

Yes.

Secure:

2/FA, E-mail notification/(FINCEN + ICO + PCI DSS) certification.
Let's get started with this CEX.io review then?

Does CEX require KYC verifications?
Yes. CEX has a mandatory KYC-policy.
How does it affect you?
The limits and deposit modes for your account depend on your KYC verification-level.
Well, if you're someone who needs absolute privacy or anonymity, CEX isn't for you.
But, if you're someone who needs a secure Bitcoin exchange, CEX is one of the few options you can really trust your funds with.
Practically speaking, none of you reading this are (hopefully) dealing with illegal funds.
Hence, the identity verification doesn't really hurt you.
And obviously, CEX is a regulated exchange with advanced measures to keep these identity details from getting leaked.
(No leak has happened so far in its 7 years of existence).

CEX Verification Levels:
You can buy $100.00 worth of Bitcoins without any manual verification. Note that this is the lifetime limit.
As for withdrawals, it allows withdrawing $100.00/day.
If you'd like higher limits, you'd need to complete verifications.
CEX has 4 verification levels.

Stage 1: Maximum $3000.00 deposit and $10,000.00 withdrawal limit.
Stage 2: Maximum $10,000.00 deposit and $50,000.00 withdrawal limit. This also unlocks deposits via "bank transfers".
Stage 3 and 4: Unlimited deposits and withdrawals.
Required Documents:
The Stage 1 verification is basically the "identity" verification.
It requires your phone number, and an identity document.
Accepted documents include:
Issued national ID card
Drivers' license.
Passport
Social Security Number (for US residents).
Front and back of the document, along with a selfie with the document is required.

The Stage 2 verification is the "address verification".
Naturally,  your address-proof is required. An Electricity Bill is one of the easiest and most commonly accepted documents. However, other nationally issued ID cards are accepted as well.
They also ask for a social media profile which is optional but helps the verification.
The stage 3 and 4 verifications may require "source of funds" and other hardcore data. However, in most cases stage 2 accounts more than suffice (even my own account isn't verified beyond level 2).

How Long Does CEX.io Identity Verification Take?
CEX.io verifications "officially" requires about 24 hours.
However, in my personal experience, it doesn't take more than 6.
They do have a pretty fast compliance team.
But, it obviously also depends on the amount of pending verifications and other factors.
How Can I Deposit/Withdraw Funds on CEX.io?
CEX is a hybrid exchange.
Meaning, you can either deposit/withdraw Cryptocurrencies directly, or use fiat modes to deposit (buy)/withdraw funds.
The accepted fiat modes are:
VISA cards, Mastercards, SWIFT, ACH, Faster Payments, Sepa, QIWI, And Skrill.
So yes, it does mean you can buy Cryptocurrencies directly on CEX if you don't already own any.
The card deposit methods aren't available in the following countries:

Some modes may also not be available depending on your verification level.
The payment card too needs to be verified.  But, it's automated and instant. It took less than 1 minute for my card to be verified.

Only in some rare cases you'll be asked for additional document for card verification (hasn't ever happened to me).
CEX.io allows 3 daily transactions for every verified card attached to the account.

What is CEX.io Instant Sell?
This is the most exclusive feature on this CEX.io review.
It's the only exchange that I know of, which allows "instant" "crypto to fiat" conversions.
This means, the exchange automatically and instantly buys your Crypto. The order doesn't get placed on the market and is instantly executed.
The funds are instantly sent to your cards.
However, it's only available on the CEX mobile app for now.
Which Cryptocurrencies Does CEX.io Support?
As of today, CEX supports a total of 27 Cryptocurrencies.
These Cryptocurrencies can deposited/withdrawn and traded on the platform.
Some of the available Cryptocurrencies include:
BTC, BCH, ETH, LTC, XRP, ATOM, NEO, And many others.
Honestly? Even though CEX does cover some of the biggest coins, the list sure isn't a very long.
I'd have liked if it supported/allowed more coins on the platform.
But then again, CEX.io is one of the very few exchanges which supports direct fiat pairs.
Meaning, you can trade for /USD, /GBP, /RUB and /EUR directly with Cryptocurrencies.
What are the minimum/maximum deposit/withdrawal limits on CEX.io?
I personally love CEX's extremely low deposit requirements and pretty big withdrawal allowances.
The limits totally depend on the deposit method/coin you're using, and your account verification level.
Here are the minimum and maximum deposit limits for each mode:
VISA/Mastercard/Sepa – $/ €00- unlimited.
ACH – $20.00- $100,000.00
Skrill – €35.00 – € 10,000.00
QIWI – 10,000₽- 150,000.00 ₽
Faster Payments – €20.00- € 250,000.00
What of withdrawals? Well here are the limits: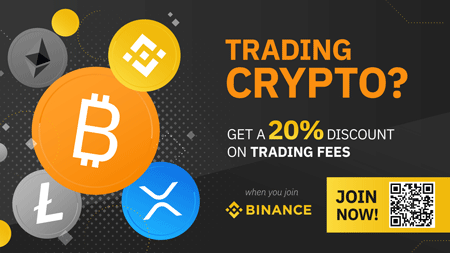 VISA – $20.00- $50,000.00
Mastercard – $20.00- $25,00.00
Skrill – € 35.00-€10,000.00
QIWI -10,000.00₽ – 150,000.00₽
Sepa – €20.00- Unlimited.
Faster Payments – €20.00- €250,000.00
ACH – $20.00- $100,000.00
Swift – $300- Unlimited.
I'd say the average deposit requirement is $20.00 for most modes, isn't it? And well, it's a pretty decent entry-point if you ask me.
Note that Cryptocurrencies have their own deposit/withdrawal limits.
It's not practical to list out all the 27 limits (you can find it on the official site anyway).
Yet, I'll get you the major limits just to get you an idea.
Cryptocurrency minimum deposit and withdrawal limits on CEX-
Bitcoin – 0.001 (deposit)– 0.002 (withdrawal).
Ethereum – 0.001 (deposit)– 0.1 (withdrawal).
Ripple – No deposit limit- 0.1 (withdrawal).
Litecoin – 0.0001 (deposit) – 0.01 (withdrawal).
Again, it's agreeable that the limits are pretty acceptable.
Even if you're a very small trader, 0.001BTC (approx. $10.00) is certainly in your budge, isn't it.

How Much Fees Does CEX Charge?
There are two primary kinds of fee that CEX charges.
The first is the deposit/withdrawal fee.
Whenever you deposit/withdraw funds on the marketplace (both Crypto and Fiats), a fee is incurred.
The second is the "trade fee". It's charged on each trade you make on the marketplace.
How Much is The CEX.io Deposit Fee?
These are charged when you deposit funds to CEX.
VISA / Mastercard – 2.99%
Skrill – 3.99%
Qiwi – 1%
Bank Transfers/Sepa/ACH/Faster payments – Free.
Depositing Cryptocurrencies is absolutely free on CEX.
How Much is the CEX.io Withdrawal Fee?
The CEX withdrawal fee depends not just on the "type" of deposit mode, but also the "currency".
Here's the CEX withdrawal fee for fiats for each transaction:
VISA (USD) – 3% + 1.2% and an additional commission of up to $3.80.
VISA (EUR) – 3% +1.5% + $3.50 commission.
VISA (RUB) – 0.5% + ₽00 + (2.5% + ₽ 30.00) commission.
VISA (GBP) – 3% + £ 2.10 + £2.90 commission.
Mastercard (USD) – 1.8% + $1.20 + ( 1.2% + $3.80) commission.
Mastercard (EUR) – 1.8% + € 1.50 + (1.2% + €3.50) commission.
Mastercard (RUB) – 0.5% + ₽00 + (2.5% + ₽ 30.00) commission.
Mastercard (GBP) – 8% +£ 2.10 + (1.2% + £ 2.90) commission.
Skrill – 1%
Bank transfer – 0.3% + $/£ / € 25.00
Qiwi – 3.5%
SWIFT – 0.3% + $25.00.
ACH/Sepa/Faster Payments – Free.
Cryptocurrency withdrawals too are charged. Again, the fee varies depending on the Cryptocurrency being withdrawn.
It's 0.0005 BTC for Bitcoin, 0.01 for ETH, 0.001 for LTC and so on.
In my personal opinion? The fiat withdrawal fee is a bit confusing.
I do understand it's a regulated exchange which may be a reason for the varying fee.
But hey, as a user, I'm sure both of us would've liked a more simplified, uniform  fee-structure, right?
As far as the fee itself goes, I can't say it's too expensive.
Sure, I've seen cheaper exchanges. But, for the security and guarantee that CEX provides, I guess it deserves what it asks for.

How Much is The CEX.io Trading Fee?
These are charged for each trade that you place on the CEX.io exchange.
Alike most other best Bitcoin exchanges, it too is based on the maker-taker model, and a user's 30-day trade volume.
Meaning, the fee will decrease as your 30-day trade volume increases.
It starts at 0.25% for the takers and 0.16% for the makers.
The lowest possible fee is 0.10% for the taker and 0.00% (free) for the maker, if the volume goes higher than 6000 BTC.
The following screenshot will explain all the CEX trade-fee in between: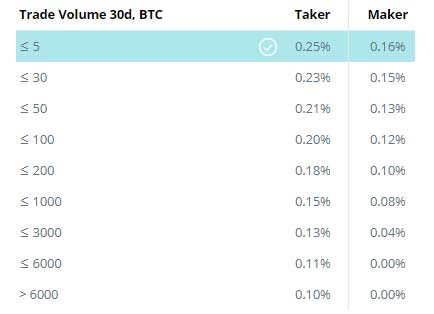 What is CEX.io Inactivity Fee and Storage Fee?
This is another type of fee that CEX.io charges.
If you do not log in to your account for 12 months, the account is considered inactive.
If you've funds less than $5.00 in your account, the amount is deducted as a maintenance fee and is non-refundable.
If you've more than $5.00 in your account, the amount is transferred to a more secure, segregated account. It can be retrieved once the account is re-activated.
A 31-day day notice is served prior to deducing any balance from your accounts.
The storage fee is charged when CEX.io stops supporting a particular Cryptocurrency and if you still store your Cryptocurrency on CEX.io
A 7-day notice is served prior to the discontinuance of a coin.

Which Countries Does CEX Support?
No exchange on the planet has "global" presence.
That's primarily because Bitcoin (or other Cryptocurrencies) itself isn't legal in all the countries.
Moreover, there are licensing and regulatory compliances to consider.
However, CEX still is one of the most expansive Bitcoin exchanges and covers nearly 99% of the countries on the planet.
This even includes US and 43 of its states.
Note that apart from the general availability of the exchange, the deposit modes are also country-specific.
Meaning, Card transfers, Bank transfers or wallet payments have their own restrictions.
So, at times you may not see all the deposit modes on your deposit page. In such a case, either deposit Bitcoins directly, or use any other fiat mode.
Is CEX.io Trustworthy?
Now for one of the most important aspects on this CEX.io review.
Is CEX.io safe, secure, and trustworthy?
Well yes. That's actually one of the biggest selling-points for the exchange.
(And no, don't take my word for it, I'll get you documents!)
CEX.io is a registered trademark in the UK, with the registration number- UK00003078092. This information can be independently verified by you here.
It's a govt.-registered company in the UK, with the registration number – 08757996.
The HQ is located at 24th Floor One Canada Square, Canary Wharf, London, E14 5AB, United Kingdom.
It's also registered with the FINCEN (Financial Crimes Enforcement Network) that's a U.S bureau under the treasury department.
As far as payments go, it's a PCI DSS certified company. In other words, yes, your payment data is 100% secure.
And finally, it also has ICO certification which reports directly to the UK parliament.
Non-govt. metrics endorse the same as well. Its user-base comprises of over 3M registered users!
It also hasn't been hacked a single time! There has been 0% fund loss in all its existence.
If you follow the news, you'd agree that's quite the track record. Nearly every other major Crypto exchanges have been hacked for millions, multiple times.
On top of that, CEX.io offers 2-FA for account security, coupled with automated e-mail notifications for successful (and unsuccessful) logins or other changes to the account.
All in all, CEX is quite literally the most secure and trustworthy exchange out there today.

Staking (Get free Bitcoins)
I'll keep it brief.
Staking is when an exchange pays you an "interest" simply for storing your coins on the exchange.
While I don't trust most other exchanges, with CEX's history, it's pretty hard to "not" trust the exchange, isn't it?
You can store the following coins on CEX.io and earn an yearly interest:
MHC, ATOM, XTZ, NEO, ONT, TRX
This screenshot will share with you the interest rate, as well as minimum deposit requirements for staking the specific coins: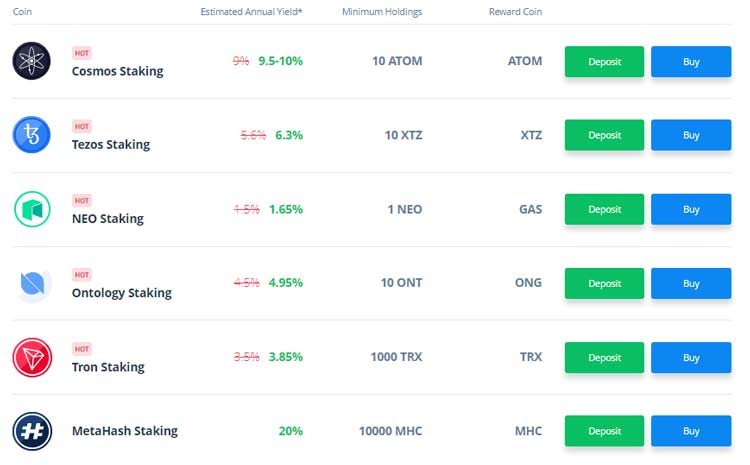 This has been good, but I guess you now have an overall idea of CEX?
CEX.io Review – Final Verdict
As is pretty evident, I'm a big CEX fan, especially when I need bank-like security for my funds.
Sure there are wrinkles here and there, the KYC policy for one does hurt me. But, the $100.00 limit still is acceptable, isn't it?
The fee too isn't "very cheap".
But then, the features, professionalism, security, and overall usability of the exchange have impressed me for quite some time now.
How many other exchanges support instant, automated selling? Or direct fiat purchases? Well yes, not many.
In a nutshell? If you need to buy Cryptocurrency or trade Cryptocurrency, CEX deserves a peek at the least.

And that's wrap for this CEX.io review folks. I'd love to know what you think of the exchange.